Food
Monster Cereals more than skin deep for some
There's nothing like some ink to showcase the fandom of our Monster Cereals.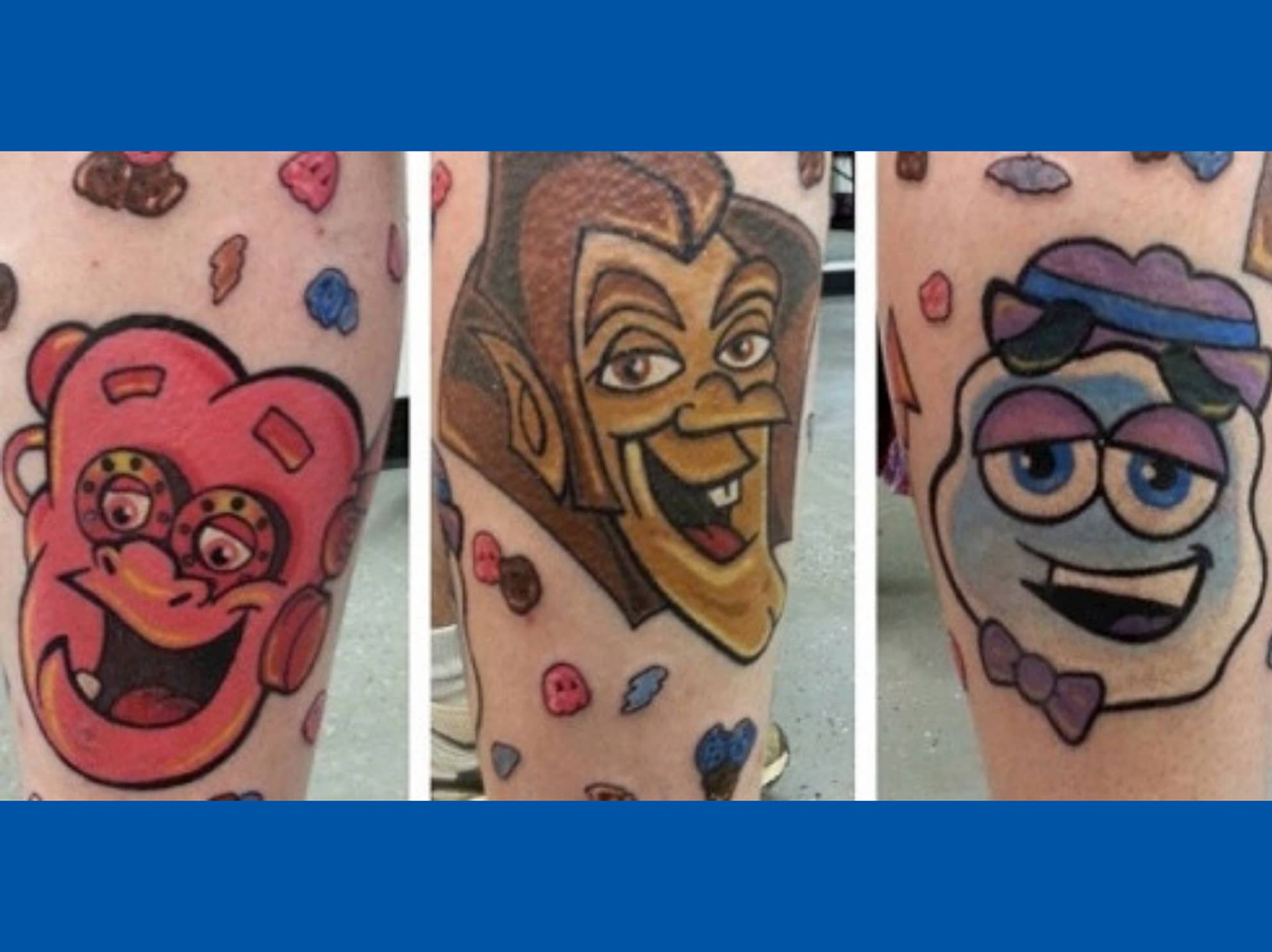 Terrific Monster tattoos 
Just how far will people go for their love of General Mills Monster Cereals?
How about getting permanently inked with colorful tattoos of Count Chocula, Franken Berry or Boo Berry?
We tracked down two people who have done just that in paying homage to the cereals.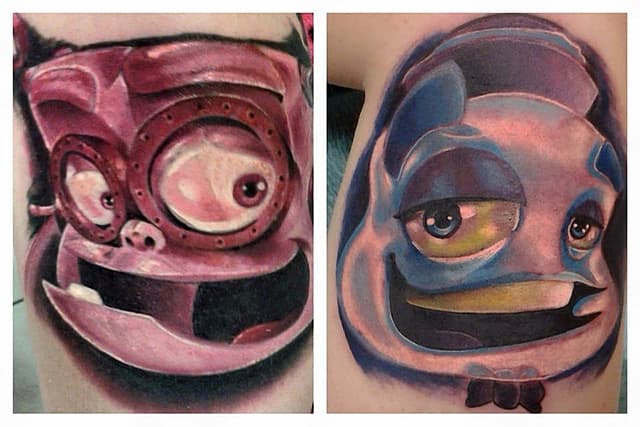 "Let's face it, I love my Monster Cereal tattoos. Right now, I have too many tattoos to count, but the two of Boo Berry and Franken Berry are my favorites," says Michelle Byerley, a 32-year-old mother of four from Las Vegas.
Adds Dominic Scarano, a 29-year-old controller from Phoenix: "I've always loved the Monster Cereals and have several other horror and Halloween-inspired tattoos. So they fit right in."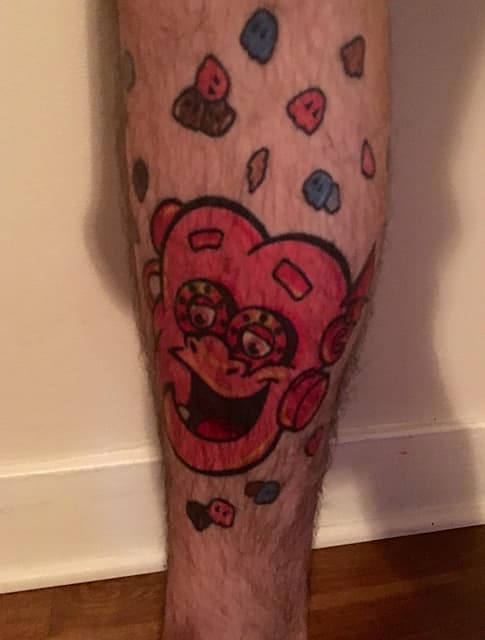 Growing up with a Monster
Byerley's nearly three-decade love affair with the Monster Cereals began when she was three. She especially remembers how the cereals became loyal friends during her childhood. Boo Berry became her favorite.
"My best memory throughout my entire childhood was these cereals and the monsters," says Byerley. "My mom always made sure to buy the Monster Cereals for me and my siblings."
The Count Chocula-loving Scarano, too, fondly remembers the indelible impression the Monster Cereals had on him.
"Some of my very first and most cherished memories involve me either watching the commercials on TV or eating the Monster Cereals with my parents when I was very young," says Scarano. "I think they just remind me of being a kid again."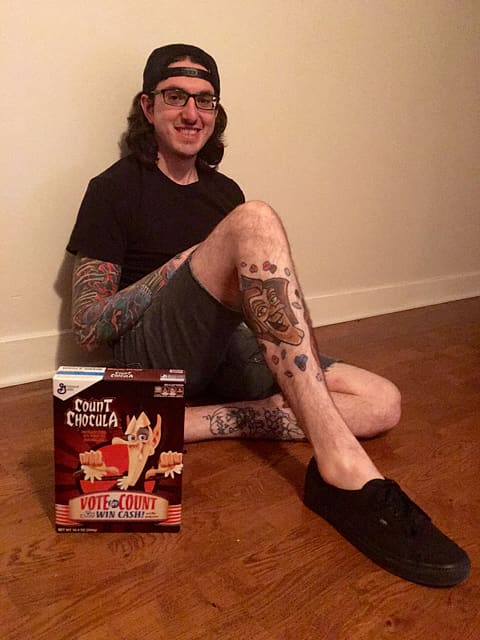 Winning over skeptic families
When the two broke the news to their families that they were getting Monster Cereals tattoos, both were met with skepticism.
Scarano's body was already adorned with plenty of ghoulish tattoos. His right arm is filled with skulls. Etched on his thighs are characters from the "Evil Dead" movie. So what harm would be had with some innocent Monster Cereals tattoos?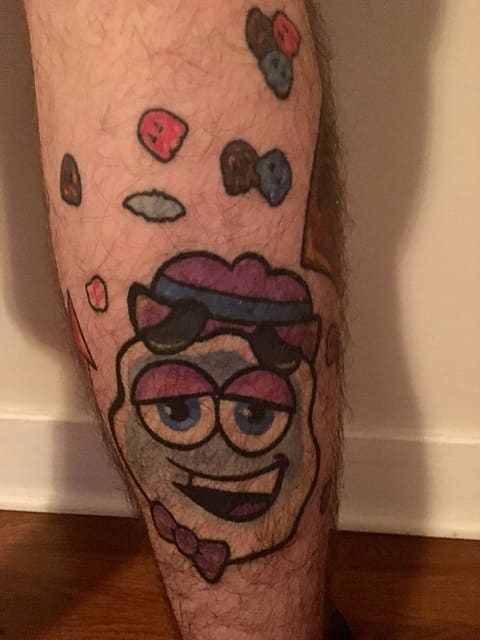 "When I told my wife, friends and family, they did not think I was serious," says Scarano. "But after a few seconds, they basically said, 'It makes sense.'"
Byerley's family was puzzled, and some members discouraged her from getting the tattoos. But her family had a change of heart once Franken Berry and Boo Berry were etched on her leg.
"Now they love my tattoos, and my children especially love them," Byerley says.
Byerley is not through. She plans to add Count Chocula and the discontinued Yummy Mummy. Then she'll have one Monster Cereals tattoo for each of her children.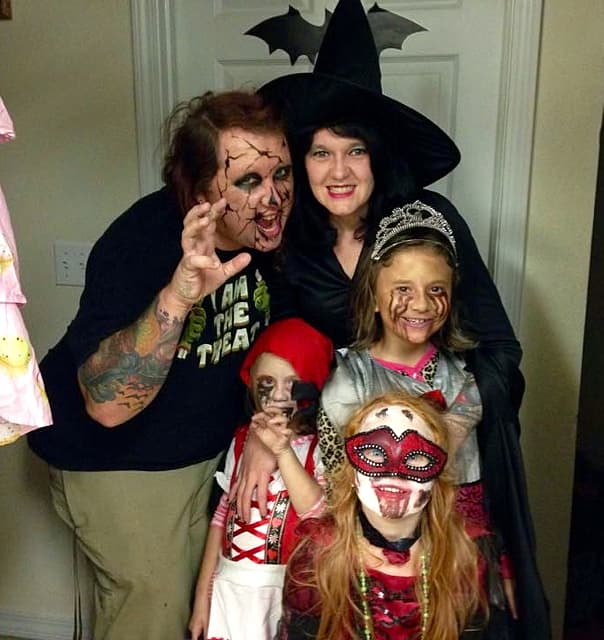 "These cereals have added to my love of fall and Halloween for years, and done the same for my children," says Byerley. "It's not often that any type of food has a lifelong impact on someone, but in my case and my family's, the Monster Cereals have. So thank you, General Mills, for creating a fun line."
Instant conversation starters
Both had no intention of becoming walking billboards for the cereals when they got the tattoos a few years ago. But each have had similar experiences when greeted by curiosity seekers, receiving plenty of double-takes for tattoos that have become instant conversation starters.
Contemporary versions of Franken Berry and Boo Berry are inked on Byerley's left calf, while Scarano's right leg is adorned with retro likenesses of the Big Three – Count Chocula, Franken Berry and Boo Berry – surrounded by marshmallow bits and cereal pieces.
Says Byerley: "I get all sorts of reactions – from 'Wows!' to strange looks to even getting people reminiscing having these cereals growing up."
Adds Scarano: "Of all the tattoos I have, the Monster Cereals ones get the most positive and excited reaction. The majority of people who start up a conversation with me about my tattoos will say something about the Monsters and how much they love the cereals."